Thos. McKee later Goodwin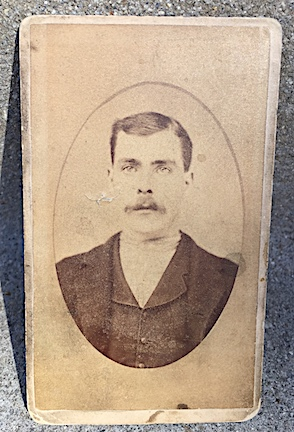 Thomas McKee was born in Beith, Ayr, Scotland in 1857. He worked in Johnstone and Dalmellington before emigrating with his wife and daughters to the New World in 1883?. Due to anti-Irish prejudice, he adopted his mother's surname Goodwin while living in Braceville, IL. The family thought of themselves as Scottish, and later generations adopted the McKay spelling.

The family moved to Colorado in about 1887 and lived there and in New Mexico where Thomas worked in the coal mines.

Thomas died at about 41 years of age of illnesses likely contracted in his work.

Tom Stout, his great-grandson, has the original of this image.